Gas dryers are not only more efficient compared to electric dryers, they are also a lot gentler on your clothes. We tend to see a lot less lint accumulation in the dryer vents of gas dryers when we're cleaning the vent, so not only are your clothes are lasting longer, but the vent is more efficient too! It makes sense to have gas dryer installation carried out.
Switch To A Gas Dryer, Dry Clothes Faster & Save Money…
Owning a gas dryer provides quicker drying compared to traditional electric clothes dryers since a higher volume of dry, absorbing air goes through the clothes. With a natural gas dryer, it heats up quickly to full temperature with clean, damp heat that really reduces static and wrinkles. This mild, moist heat can mean less need to use fabric softeners. Additionally, natural gas dryers are more efficient; running costs are half of what it costs for an electric dryer.
The only choice that's more affordable is hanging your clothes outside to dry naturally!
Switch To Natural Gas … You'll Love your natural gas clothes dryer…
Gas clothes dryers are available with pretty much the same features as an electric dryer:
Features available for gas dryers include:
electronic ignition
steam refresh
flexible drying times
permanent press
push to start safety ignition
lifetime burner
automatic shut-off
multiple temperature settings
varying temperature cycle
Energy and time saving tips:
Try to run only full loads in the dryer and washer. Drying only small loads uses as much gas as a full load, but don't overload the gas dryer as that will increase drying time.
Don't over dry your clothes. Over drying clothes wastes natural gas and can result in a harsher feel to clothing. By using the shortest cycle available will reduce over drying issues.
Clean out the lint trap after every use, the lint trap only catches 30% of lint, the remaining is trying to get out through the dryer vent.
Check the dryer vent and the outside vent cap from time to time ensuring the louvres are free from lint, and they open and close properly. A clothes dryer must vent outdoors.
Count your savings with natural gas
Clothes Dryer

Natural Gas
Cost

Electric
Cost

Approximate
Savings

200 hours

$24

$112

$88
Based on rates as of April 1, 2016
Natural Gas $0.211 cu/m
Electricity $0.133 kWh
With a gas dryer you'll use about 50 % of the energy needed to dry the identical load with an electric dryer.
(Resource: Canadian Gas Association)
Gas Dryer Installation Gas Line Installation
When installing a gas clothing dryer, it is necessary that a certified natural gas specialist carry out the work. Dryer vent cleaner are certified TSSA gas fitters and can carry out the installation of your gas dryer, we can do the gas line installation to your laundry room and hook up your gas dryer.
Gas clothes dryers need to be vented outdoors using a metal vent, no foil or plastic pipe should ever be used. We ensure your gas dryer is installed according to code and will ensure safe efficient drying for you and your family.
Summary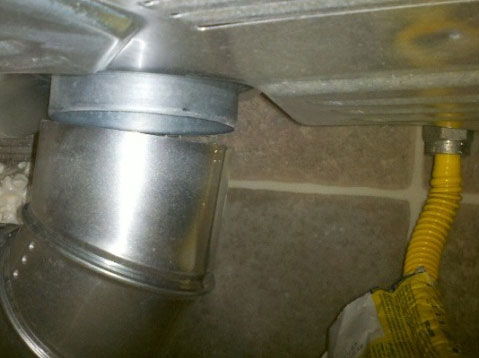 Service Type
Gas line installation & Gas Dryer Install
Provider Name
Dryer Vent Cleaner
,
5189 Ravine Crescent
,
Burlington
,
Ontario
-
L7L6N2
,
Telephone No.9059660838
Area
Burlington, Oakville, Mississauga, Stoney Creek, Hamilton, Ancaster & Milton
Description
Gas dryer installation and gas line we offer both these services. We are licensed G2 gas fitters and can help you lower your bills by switching to a gas dryer. Gas dryers are gentler on the clothes and way cheaper to run