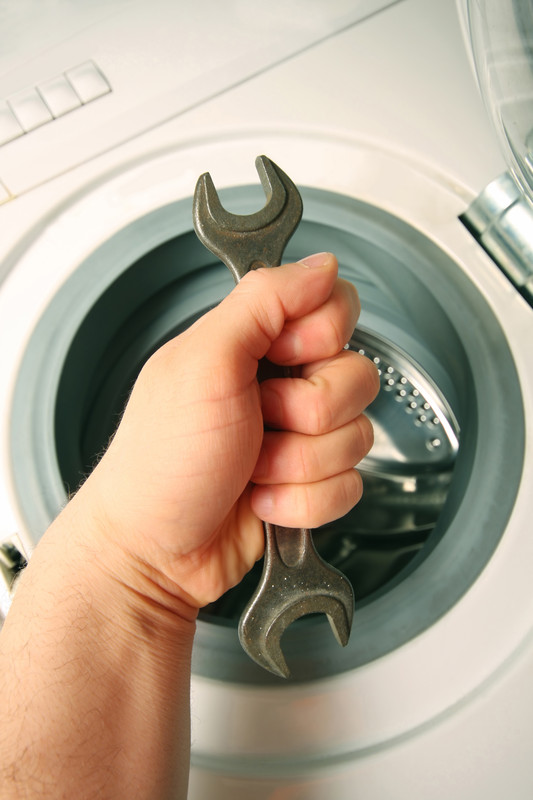 Take a look around your house, and see how many appliances you own. Electrical appliances are without a doubt really helpful and make your daily chores so much easier. One of the most useful appliances is the clothes dryer. Thanks to clothes dryers, there is no need for a clothes line and clothes pins to help dry your clothes. But like everything else, your clothes dryer too could end up in need of repair. Here are some tips to troubleshoot your clothes dryer so you know what's wrong with it, and do not get cheated on repairs.
Problem #1 – Dryer Takes Too Long to Dry
This is the most common dryer problem, normally an appliance technician will not be able to do anything and suggest you get your dryer vent cleaned, rarely knowing who to recommend . If your dryer is hot, but taking a long time to dry each load it will be lint build up, a clogged dryer vent possibly even a birds nest in the vent. Check the lint trap to see if it is all clogged up, look below the lint trap to see. Clean the lint trap, and clean the dryer exhaust as well. Really, you should maintain your clothes dryer by cleaning the lint trap after every cycle and periodically removing lint buildup where the dryer vents outside. By removing all lint buildup you will see a huge difference to the drying times, your utility costs will reduce and your dryer will last longer. Many people do not realize there are professional dryer vent and dryer cleaners, equipped with the best tools to remove lint and clean inside your dryer
Problem #2 – Clothes Dryer Is Not Heating Up Efficiently
Your clothes dryer is working properly, and it tumbles, but the clothes just won't dry the clothes. Chances are that it does not heat up enough, or even worse, does not heat up at all. If that is the case, there could be a problem with the heating element. Unplug the clothes dryer and locate the heating element to see what is wrong with it. It might be broken, fused or burn out.
Use a digital multimeter to test and see if there are any interruption of electrical flow and continuity to the heating element. Wear thin gloves for extra protection (lots of sharp edges in there), set the multimeter to ohms and attach to the two leads at the end of the dryer element. If there is no change on the screen, then there is a problem with the heating element. All you need to do is replace the heating element with a new one.
You might try to locate replacement parts through the store you got the dryer; however they will usually not sell parts or insist they send out their own technician. An easier way is you need to identify the model and the heating element part number, and order it online. If you are handy you may be able to replace it yourself without all the hefty repair charges.
Problem #3 – Clothes Dryer Drum Does Not Tumble
If your clothes dryer drum does not tumble, it is usually caused by two things: – there is an interruption of electric flow to power the motor, belt is broken or the motor is faulty. Use a digital multimeter as usual and check for resistance. If there is flow and the motor is not running, the motor must be replaced. If there is no electrical flow, fix the interruption.
However, if the motor is running fine and the clothes dryer drum does not tumble; chances are there is a problem with the belt which attaches the motor to the drum. Check to see if the belt is broken or loose, and as usual, replace.
Solution To Your Dryer Problem
Contact us we will rectify your dryer vent issue and take apart your dryer to remove the lint from inside. Your dryer will breath a sigh of relief as we enable it to perform at it's best once again. Call 905 966 0838 today for Burlington & Oakville Dryer Vent cleaning