We have been cleaning dryer vents, installing dryer vents and resolving issues with dryer vents since 2011, so we kind of now know what we are talking about. What we have been seeing is companies out there saying they can clean the dryer vent, but not do the job properly. So customers end up paying for the vent to be cleaned twice, which is morally wrong! and something we find painful, having even offered to call the other company and ask for a justification and a refund for the customer. In these tough times where we are all looking to save money you should not be paying twice for a service.
Dryer taking longer to dry – check these areas first!
When you notice that your dryer is taking longer to dry each load, there's a few things to look for that can help determine if its the dryer thats the issue or the dryer vent, although most issues with dryers are a result of the vent being the root cause. These checks will save you paying an appliance company to come out and tell you there is no issue with your dryer (something they can do over the phone but theres no money in that!)
Is the dryer running when you press start
If you open the door when the dryer's running, is the drum turning?
Is there heat inside the drum (sometimes you may need to choose a manual setting)
Is there any airflow outside look to see louvres (flaps) are open (assuming you know where the outside vent is and you can reach it).
If the above 4 all checkout then most likely the issue is that you need to clean your dryer vent.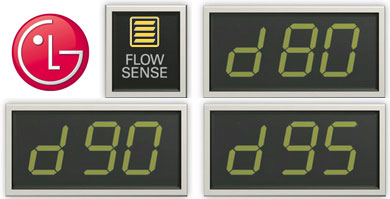 Some Dryers tell you there is an issue – read the manual
We all hate reading manuals, (the only manual I ever read is Ikea furniture instructions!) but they explain issues with dryers and if there are any warning lights or messages to look out for.
Some of the more modern dryers now communicate and issues with the dryer vent and will eventually stop running so as to save burning out the dryer element or thermo fuse. LG are in our opinion the best dryers for safety as they have for many years had the Flowsense errors built in as well as a diagnostic program you can run by powering up with 2 buttons pressed (which button varies from dryer to dryer theres no consistency).
Not all Dryer Vent Cleaning companies are the same!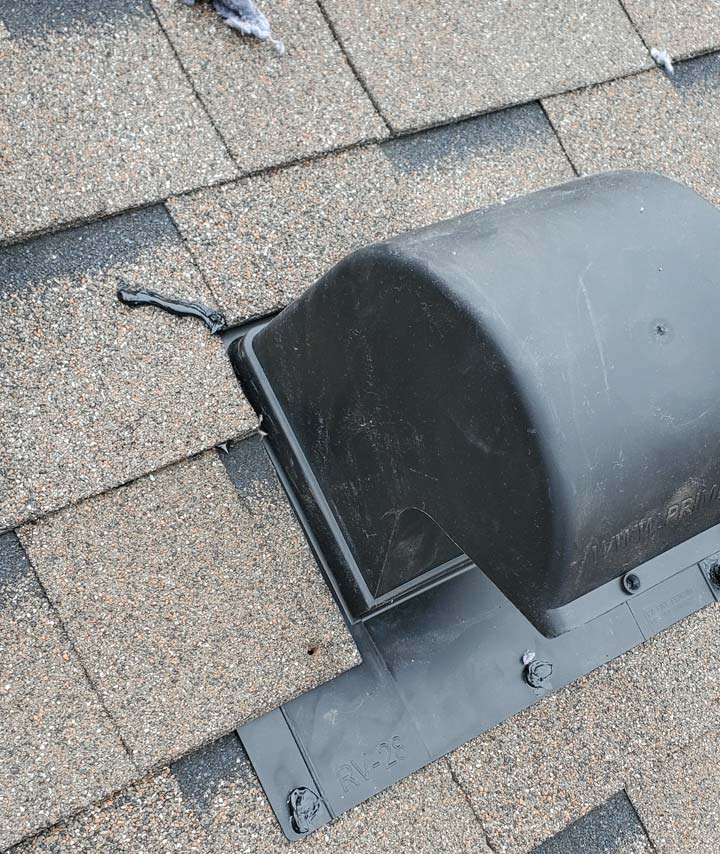 We have been getting more and more second and in one instance third calls to help sort out dryers that still have issues after having duct cleaners come and try to clean the dryer vent, especially when the vent goes to the roof! We don't like to bad mouth other companies, but if they are not doing what they advertise and charging for a service they are not providing then they deserve calling out. We run a dryer vent test before hand that shows you and us how the vent is functioning, identify any concerns with the dryer vent installation, connect up the vacuum and snake out the line with wire brush to scrub all the accumulated lint from the ductwork. We do not use airlines like duct cleaners use! as they cannot negotiate bends as well as our brush rod system. If you have anyone cleaning your dryer vent they must get a ladder up if on the side, go on the roof or in the attic to clean and inspect the end of the line where the vent cap is! Whether it is a louvred (flap) vent on the side or a dryer vent on the roof you cannot do the job without clearing the end as that is where it all starts. When the lint cannot escape it backs up through the ductwork. When the flaps cannot open the lint has no where to go and will over time settle inside the dryer cabinet and this is how dryer fires can happen.
We recently had a customer whom had been battling with dryer issues for 2 months, the company had been out twice to clean the dryer vent on the roof but had still not resolved the issue! We went out and luckily weater was on our side so we went on the roof and replaced with one of what we call the best dryer roof vent. We have been installing these roof vents for dryers for over 7 years and have yet to get called back to clean any thats how good they are. Yes we are not getting as much business from these customers as we would by leaving the existing roff vent installed but we prefer our customers remain safe and actually save money!
Don't take our word for it – read our reviews
We don't like asking customers for reviews as we know everyone is busy below are the last 3 reviews from customers read more reviews on this site, Homestars or Google from our reviews page
Dryer vent issue resolved
November 2022
Iain, you are worth your weight in gold. Not only were you able to find and solve the problem in my 50' dryer vent I got education as well.
Thanks for your thoroughness and efficiency and humour
Honest Iain
Iain was working at our neighbour's today and I asked him about replacing one our vents because it was missing a flap. Iain found a replacement in his truck and fixed it for free. He could have replaced the whole vent but helped us out this way instead.
It's rare to find people who help you out this way.
I will not hesitate to recommend him to friends!
Response from Dryer Vent Cleaner
Thanks Nancy appreciate your review… thats how we roll at Dryer Vent Cleaner
Excellent work!
Iain installed a proper dryer vent exhaust to the outside of our house. This involved carefully figuring out where to install it with few options in our old 110-year-old row red brick house. He was friendly, efficient, and did an exceptional job. We would hire him again in a heartbeat if need be. Thanks, Iain!
Response from Dryer Vent Cleaner
Thank you Caroline for your business and this review! I love these older homes and the challenges they offer. No dryer vent for over 110 years is amazing, proof that hanging clothes does work