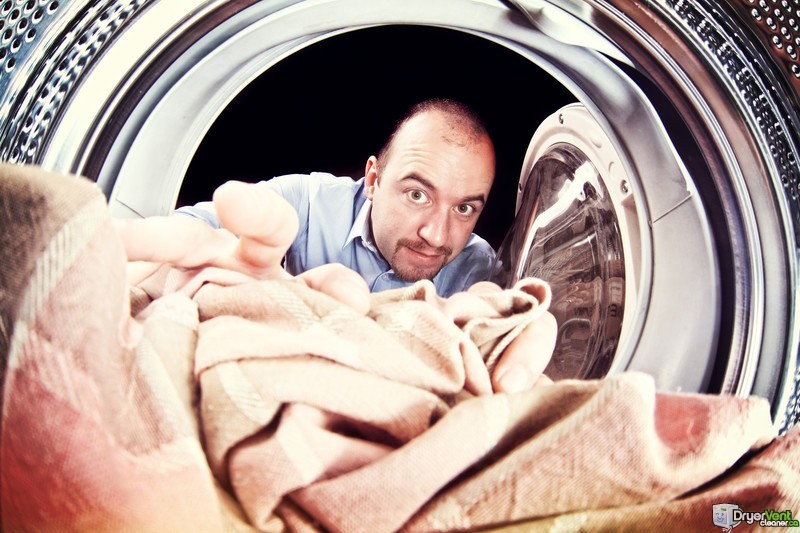 If your dryer is running but the clothes are not drying there are a few reasons for this and this can save you money! The dryer is a fairly simple device
Clothes Not Drying Checklist
Is the dryer heating up at all? Check that the temperature is set to high and it is not on air fluff. If it is hot but taking a long time your vent is likely clogged – dryer vent cleaning is recommended
Are the outside vent caps flaps opening when the dryer is running? If they are not opening is there a lot of lint around the exit? The vent could be clogged, but it could also be lint build up inside the dryer vent. Also check to see if the drum is turning, if the drum is turning then it should be blowing lint out – dryer vent cleaning is recommended
The dryer is running but it is cold This means the thermal fuse has most likely popped and needs replacing, this is normally because the dryer has overheated and the fuse is there to prevent a fire. It is recommended you get the dryer vent cleaned before calling an appliance company to replace the thermal fuse.
Don't Leave Getting Your Dryer Vent Cleaned Too Late
We get calls after an appliance tech has replaced the thermal fuse to get the dryer vent cleaned, but they have run the dryer and the thermal fuse has blown again. This means they have had to pay the appliance company twice and pay to get their dryer vent cleaned. Calling Dryer Vent Cleaner first could have avoided the extra fee's!

Clothes Not Drying Problem Solved
The dryer manufacturers recommending that home owners have their dryer vent cleaned every 2 years to help prolong the life of the dryer. Cleaning the dryer vent will prevent clothes not drying and ensure the dryer runs efficiently.