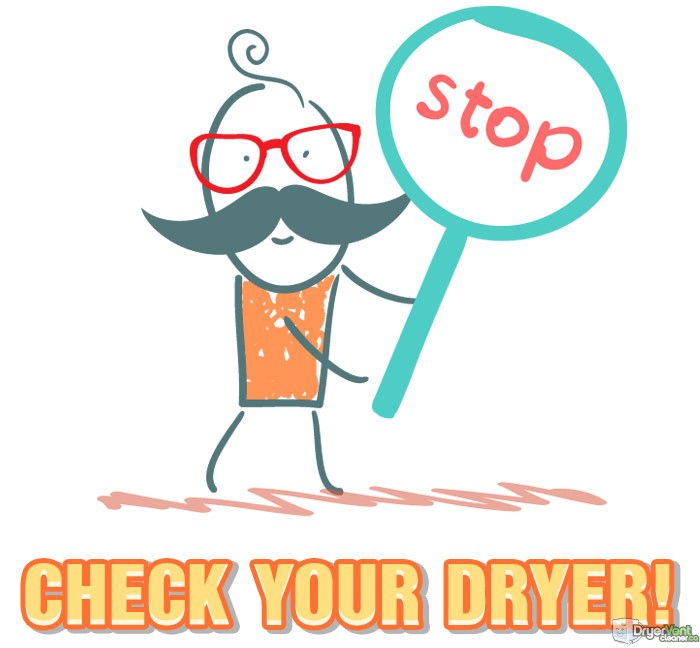 Each and every year, over 15,000 fires are caused due to lint build up inside the dryer and dryer vent. Lint, is extremely combustible, and needs to be cleaned from your lint trap after every load. However the lint trap only captures 40% of lint so 60% of lint is still gets past aiming to escape outside. Lint over time accumulates inside the dryer vent and starts to slow the dryer down, increasing drying times and costing you more in utility costs. Dryer vent cleaning removes all lint which allows the air to flow freely through the clothes dryer and out via the vent. Dryer cleaning which is where a dryer fire would start, ensures any lint that has built up over time is removed offering true peace of mind.
Dryer Safety Tips
Some helpful tips to avoid lint build up and a dryer fire:
 Every now and then clean behind and around the back of the dryer, also disconnect the transition hose to remove any lint in there. Also clear any lint that's settled around the electrical socket twice yearly.
Once in a while take out the lint trap and wash it with a nylon brush and warm, soapy water.
Ensure the area surrounding and on top of the dryer, clean and free from clutter.
Have a qualified service technician thoroughly clean the inside of the dryer and dryer vent system every 12 to 24 months depending on usage and length of vent.
Clean the whole dryer vent system when you notice your drying times are taking longer.
Ensure that ONLY semi-rigid or rigid metal venting material is used to connect the dryer to the wall, never plastic or thin metal (see warning label on back of your dryer).
For optimum dryer efficiency, use the shortest, most direct vent length that's possible, use a louvered or box cover to cap your dryer vent outside.
All dryers really should be vented outside. Periodically clean the outside vent cap and check you can feel air flowing out of the vent when the dryer is on.
Check transition hose behind the dryer and replace any parts which are damaged or even crushed.
Always follow the dryer manufacturer's guidelines for installing the dryer and dryer vent system.
Dryer Safety Ensures Greater Efficiency and Reduces the Risk of a Dryer Fire
Following the above guidelines will ensure your dryer is not only safe but is running efficiently. If you need any help and live in the Burlington, Oakville or Hamilton area feel free to call 905 966 0838 we are always happy to help with any dryer or dryer vent issues.
Dryer Warning Label – What Hose Do You Have?